With us, families can eat out and don't have to worry about whether or not children stay seated, run around, or are too loud. The large playing area connects directly to the bistro, thus the parents can always see their children playing. Let yourself be spoiled with culinary delights and popular street food dishes like the Pho-soup, Bun, Banh Mi, and a big choice of Summer rolls. You can also just visit our Playing Cafe without consuming from the bistro or else just visit our bistro without kids.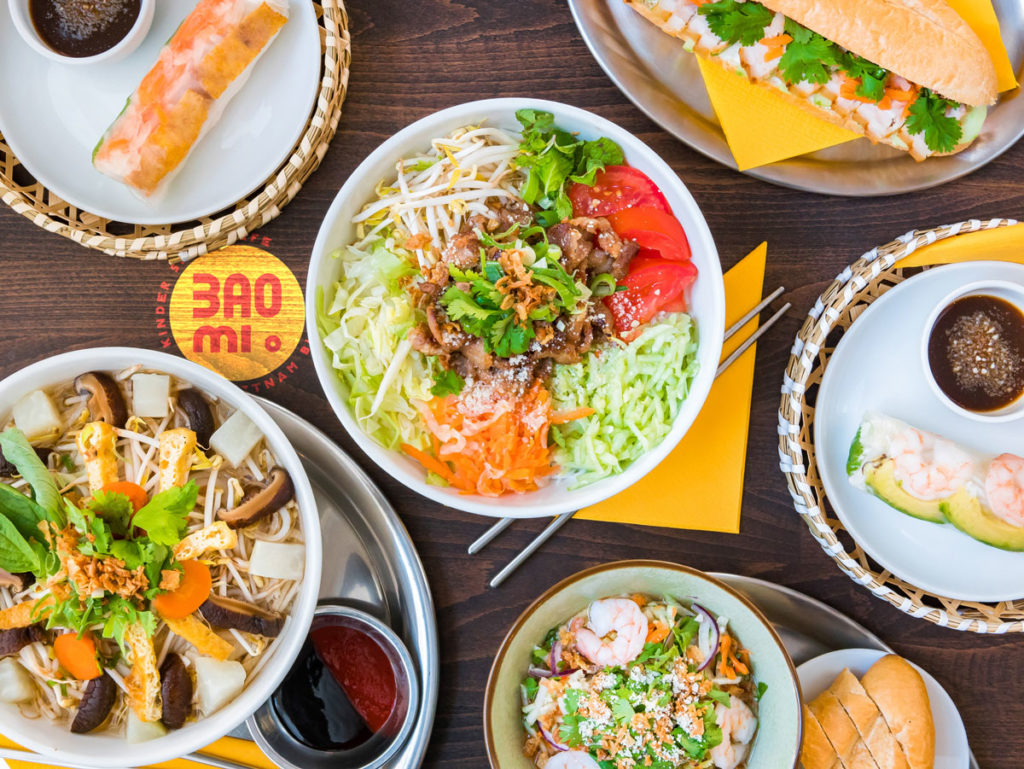 Vietnamese Streetfood
Banh Bao
Banh Mi
Summer rolls
Spring rolls
Soups
and much more!

Culinary Team
Mai Huynh came to Austria in 1981 as a refugee. After graduating from high school, she studied law at the University of Linz. Many trips with the family, and later with friends brought her back to Vietnam again and again. Particularly interested in the Vietnamese cuisine, she completed some cooking classes there. Since 2009, she has been passing on her knowledge and skills regularly in cooking classes, and in 2014 she passed the Gastronomiebefähigungsprüfung as well as the training as event manager. The appeal and the interest in Vietnamese cuisine became bigger and bigger, and so the idea of ​​getting to know Austria with the unique street food of Vietnam quickly arose.
Martin Lee has Chinese-Styrian roots and grew up in Vienna. He has many years of experience as a waiter and bartender in various restaurants and bars. He also completed training as an event manager and is already well-known in the scene due to his numerous ASIANNIGHT events.